Sonny & Cher were American icons in the world of pop in the 1960's and 1970's. Starting in Los Angeles in 1964 with the local hit "Baby Don't Go" they soon went to the top with their anthem of love, "I Got You Babe" in the summer of 1965 and continued into the next decade with their highly successful television show.
Cherilyn Sarkisian first met Salvatore Bono in Aldo's Coffee Shop in LA in 1962. Their friendship and love blossomed as they worked for Gold Star Studios singing background for musical acts like The Ronettes and The Righteous Brothers.
As Caesar & Cleo their act went nowhere, but as Sonny & Cher they were soon at the top of the charts with "I Got You Babe", "Just You", "What Now My Love", and "The Beat Goes On".
Cher scored several solo top ten hits throughout the decades including Sonny penned tunes, "Bang, Bang (My Baby Shot Me Down)" and "You'd Better Sit Down Kids" and Sonny had a top ten hit with his composition, "Laugh At Me".  By the early 70's they were honing their act in night clubs adding humor to their musical repertoire.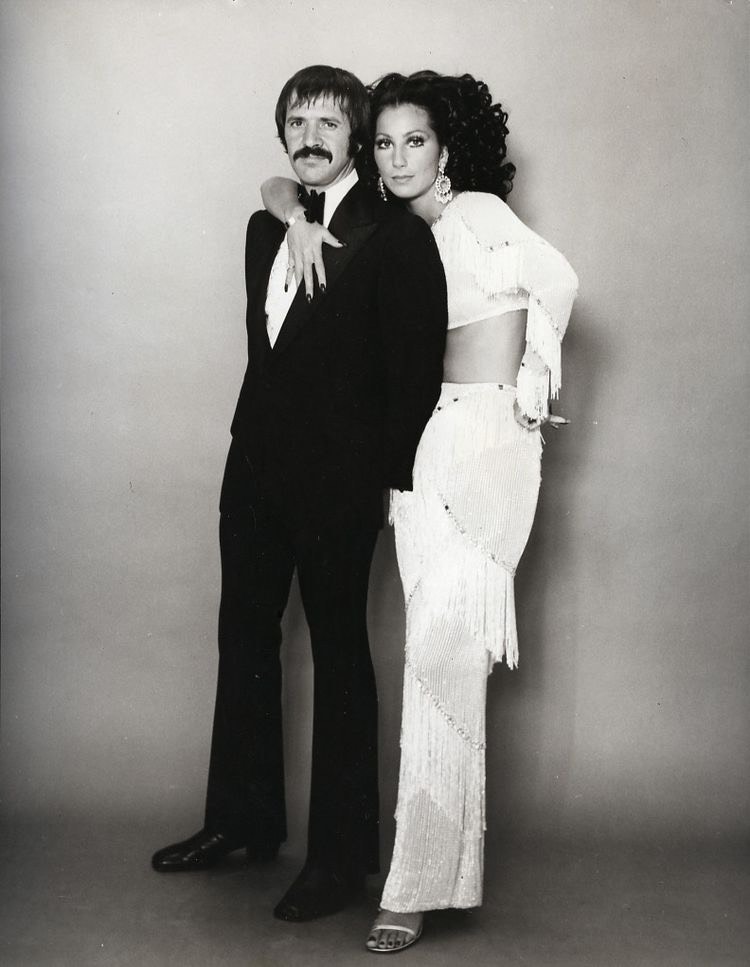 CBS soon discovered them and they debuted The Sonny & Cher Show in the summer of 1971. The world was introduced to the sultry fashion queen in Cher and a comedic performer in Sonny. Their career together spanned over a decade and created timeless music and unforgettable comedy that filled concert halls and sold over 40 million records worldwide.